Quiet Caravan and Camping Park - Open all year
Looe Country Park, Bucklawren Road, Nomansland, Looe, Cornwall PL13 1QS
Looe Country Park Blog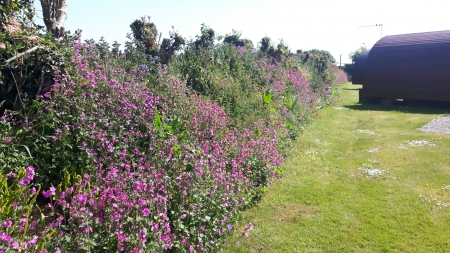 May Bank Holiday
What fantastic weather we've just had over the May Bank Holiday! The forecasters were all over the place with predictions, they mostly agreed on a thunderstorm but were unable to agree on the date, as it happened it was a big one but it was in the evening and had little detrimental impact on our guests, in fact I think most of them enjoyed the spectacle. Other than that the weather delivered an excellent weekend which was greatly appreciated by our guests. Our main challenge was keeping the grass to a reasonable length, a good problem to have really.
If we look on the weekend as a trial for the Summer break then we all in good shape, I would be surprised if we have a day with more arrivals than we did on Saturday.
We have not carried out many obvious changes to the site. We have added a Volleyball/Badminton net in the end field, added some radiators in the shower block (hopefully not required for a few months yet) and done some heavy pruning on some of the perimeter hedges to enhance the views.
The weather is holding up into June, lets hope the summer makes up for the winter we have just had. If it does then you should get your pitch booked soon to avoid disappointment.
1st June 2018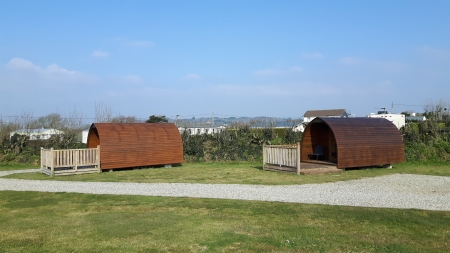 Refurb for our Pods
We have given our pods a minor facelift this year. Outside they have some minor repairs, a few new coats of wood protector and the decks have been cleaned. Inside there are new floors and we now include basic tea and coffee making equipment. There is some availability for the Easter break so if you are watching the weather forecast and are worried about camping, this could be the solution (both Pods have heating and TVs)
24th March 2018
Whitsand Bay
Whitsand Bay is a 15minute drive from Looe Country Park. The beach offers three miles of stunning beach from Rame Head to Portwrinkle and is considered one of Cornwall's hidden gems. Four golden sand beaches backed by sheer cliffs combine to create stunning scenery. At low tide the long stretch of glistening sand provides some great walking or jogging and the constant swell keeps surfers happy riding some huge waves.
When the tide's in, the beaches are mostly covered but up on the cliffs the award winning View Café is a great spot for a meal and at the bottom of the cliffs at Tregonhawke Beach the Eddystone Café is an ideal place to grab a coffee and just enjoy the rather stunning views.
4th February 2018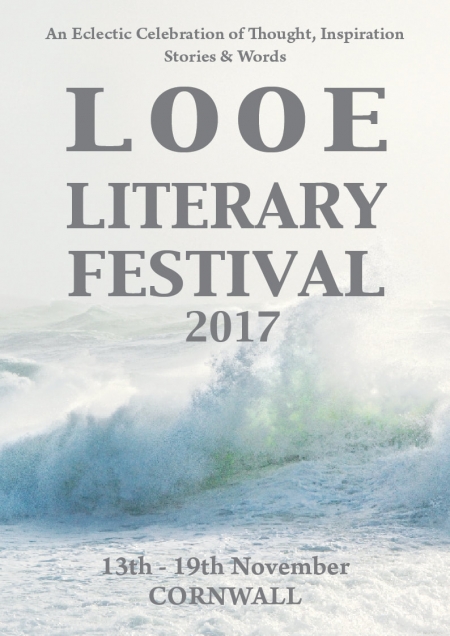 Looe Literary Festival
Looes annual autumn festival. A celebration of intellectual and creative minds. World-renowned authors, poets, polititians and creative thinkers as well as local historians will be in town to share their views and experiences in local venues around the town. Looking for something to do in the gap between summer and Christmas? Then look no further. Looe Country Park is open to guest during the festival, you can stay in one of our comfortable static caravans, a cosy camping pod or bring your own camper or caravan. Guests Speakers at the festival include: Adam Hart-Davis, Lord David Owen, Susan Blackmore, Micheal Smith, Jenny Alexander, Richard Handy, George McPherson and many more.
Looe Literary Festival Website
31st October 2017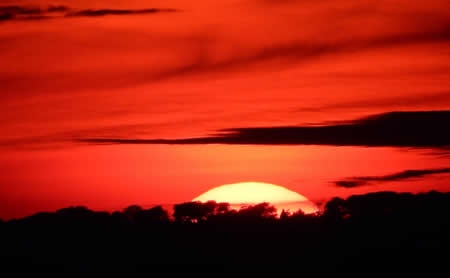 Looe Music Festival
The music festival is over and things are settling down to a more leisurely pace. We had a great crowd staying with us over the weekend. Yes, it may have rained a bit but that didn't dampen anyones spirits. It was a bit quieter than we were expecting, no unbooked arrivals so it may be that the forecast put people off from turning up at the last minute.
Looe itself was busy for the whole period. In addition to the main stages on the beach, the whole town gets into the festival spirit. Many of the pubs have their own live music and there are market stalls in the streets so even without tickets there is much to do. The only downside is that I didn't get out to experience it myself, I will have to try harder next year.
4th October 2017

We accept most major credit cards.
Looe Country Park, Bucklawren Road, Nomansland, Looe, Cornwall PL13 1QS